Fight On! World War 2 and Cold War Experiences of Lt. Commander John R. "Jack" Hubbard, USNR - Paperback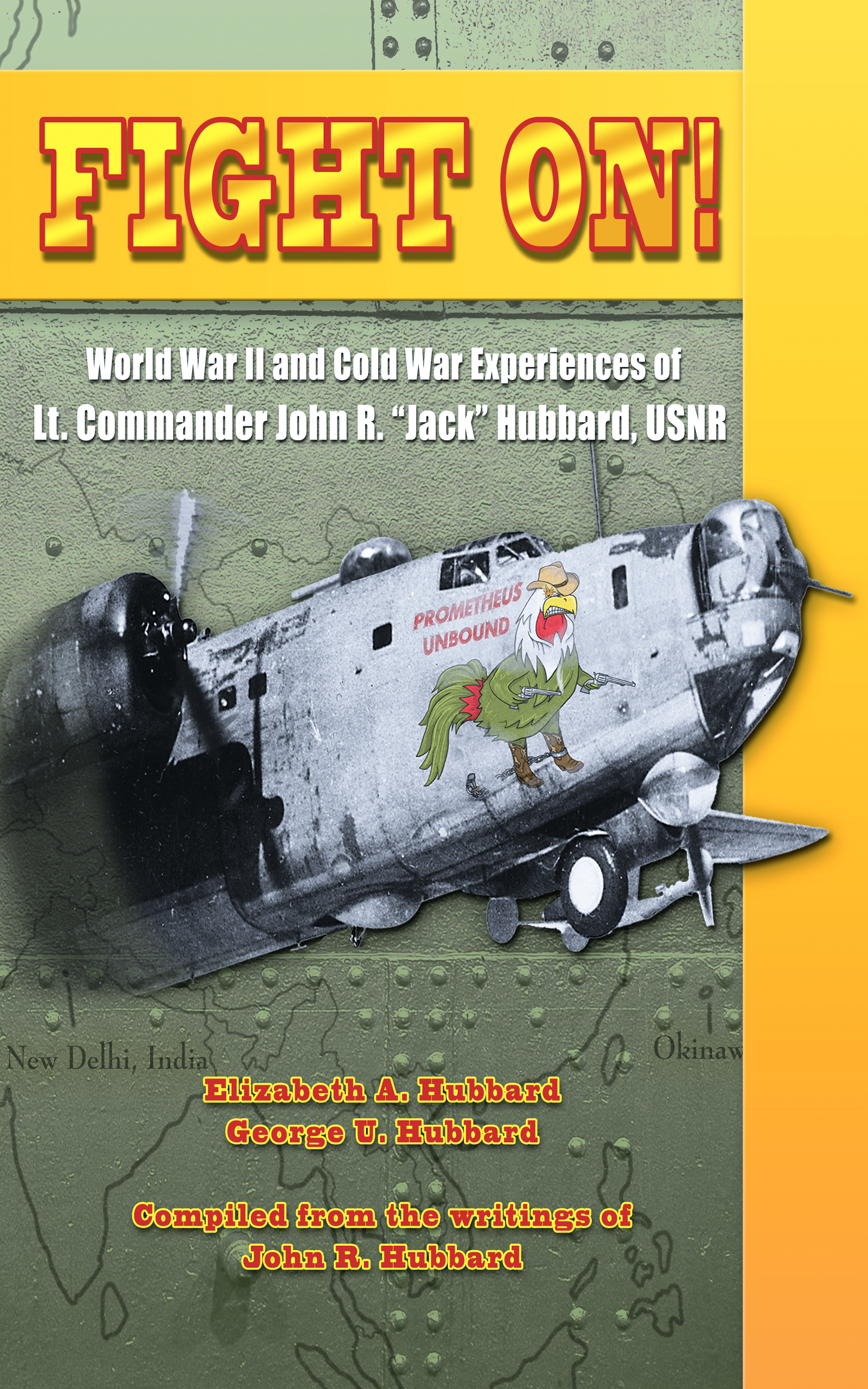 Fight On! puts the reader into the eye of the storm. Have a seat as Hitler gives one of his speeches. Arouse the ire of a German general in charge of a panzer division invading Czechoslovakia. Observe the political scene in Washington D.C. with some of the most important men of that day. Be there when Congress debates entering the war. Discover German U-Boats along the U.S.'s Atlantic and Gulf coastlines. Fly support for the Enola Gay on her historic, fateful flight. Learn of the Cold War from the perspective of an Ambassador who saw it firsthand. Join someone who had forays into the fringes of international intrigue, espionage, and general mischief during that historic period.
Essentially an autobiography, Fight On! reads more like a fast-paced fiction thriller, with historical (military and intelligence services behind the scenes machinations), societal, philosophical themes, action-based facts, and the personal attention and interpretation of the author. From his early years to his last days, Hubbard's life is a string of serendipitous encounters that rivals the fictional Forrest Gump. The narrative is straightforward and practical and yet readers can feel the incredibly deep emotions running through Hubbard as he encountered and surveyed the sites of numerous atrocities. Especially intriguing is how a man of academia could become caught up in the "spy game" and the "cloak and dagger" world that it encompasses. Jack's sojourn in Scandinavia, his meetings with one of the world's richest men, and his attendance at the 1952 Olympics at the height of Soviet – U.S. tensions truly bears out the old adage that "truth is stranger than fiction".
Students of American and world history will be surprised at the details of behind-the-scenes events with every turn of the page. With Hubbard's visceral attention to detail, previously glossed over or ignored by historians and politicians, his ability to put it into perspective, Fight On! is impossible to ignore or put aside once you start reading.