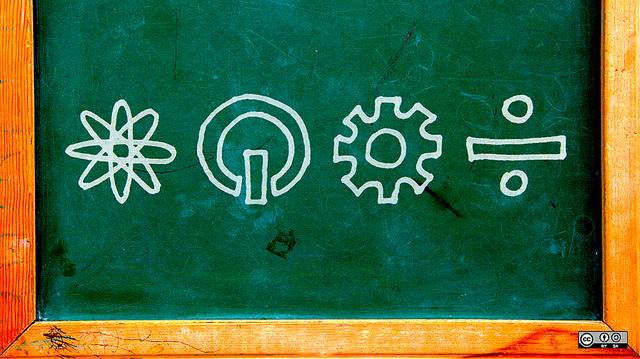 Your resume got you in for the interview. You spruced up your hair, cleaned your suit, and polished your shoes – just in case your feet end up in the frame – you checked and double checked your internet connection, and made sure you had a working back-up device just to make sure you made a good first impression. Will your credit report make the desired last impression on a new employer? Getting the job you want is a competitive process. Your credit report may be your competitive advantage!
Good employees are a company's most valuable resource. They also have the potential of being the greatest liability a business has. Increasing numbers of employers are utilizing data bases to access records revealing an individual's most personal secrets to help them select the best possible employees.
Consumer reports, commonly referred to as credit reports, are being used by ever increasing numbers of employers.  The Fair Credit Reporting Act (FCRA) defines a "consumer report" as "any written, oral or other communication of any information by a consumer reporting agency bearing on a consumer's credit worthiness, credit standing, credit capacity, character, general reputation, personal characteristics or mode of living, which is used or collected in whole or in part for the purpose of serving as a factor in establishing the consumer's eligibility for … employment …."[i]
As part of the hiring process, it is not unusual for a perspective employer to obtain a credit report as part of the background check. Credit checks on prospective or current employees are regulated by the Federal Fair Credit Reporting Act as well as many state laws. These laws say that "employment purposes" are legitimate reasons to acquire a credit report if the subject employee is properly notified. Under these laws, "employment purposes" include "evaluating a consumer for employment, promotion, reassignment or retention as an employee."[ii]
Most job applicants and employees are not only unaware of the extent of an employer's access to and use of credit reports is, but don't realize that the contents of their credit report could prevent them from obtaining a job and could even cost them their job.
Patricia verbalized the concerns of many employees when she said,
"Because of my debt, I have less than a stellar credit report – especially this year due to Covid-19. Will a potential employer see my debt load and decide that they do not want to hire me? Will they see me as a potential embezzler? Even in my darkest financial hours the thought of obtaining money through dishonest means never crossed my mind.
And who cares if I have some late payments? How is that going to relate to my ability to do the job I applied for? Credit reports do not give the story behind my late payments. A major event happened in my life a couple years ago and I missed some bills. Gosh knows that when a loved one dies – other smaller things in life like mailing a bill payment just take a backseat.
I can understand where the employers are coming from too, and pulling a credit report probably does help them weed out "bad" employees – but I think it prevents them from hiring some great employees as well. There are so many circumstances that go into what shows up on a credit report."
---
[i] Sotto, Lisa J., Elisabeth M. McCarthy, WORKPLACE PRIVACY IN THE U.S.: WHAT EVERY EMPLOYER SHOULD KNOW, Practicing Law Institute, Patents, Copyrights, Trademarks, and Literary Property Course Handbook Series, PLI Order No. 8966, June-July, 2006, Seventh Annual Institute on Privacy Law: Evolving Laws and Practices in a Security-Driven World. (Westlaw 866 PLI/Pat201)
[ii] Pepe, Stephen P., Scott H. Dunham, Avoiding and Defending Wrongful Discharge Claims, Database updated July 2006 (Westlaw  Avoiding & Def. Wrongful Discharge CL. § 2:7)

Federal Law
Employers often rely on a consumer credit report or investigative credit report in making employment-related decisions. According to a January 2004 survey by the Society for Human Resource Management, 82% of employers investigated the background of potential employees. Today almost 98% of employers conduct background checks on potential employees. Employers conduct background checks on job applicants and employees not only to verify their credentials but also to ensure workplace safety and avoid potentially devastating financial and reputation damage associated with negligent hiring, retention and supervision claims. Unfortunately, the increasing use of consumer credit reports is making it harder for people who have been laid off, divorced, or recently completed their student loan and/or credit card financed education to find good full-time jobs. 
Twenty-five year old Josh reported that after graduating with a degree in accounting and passing his CPA exam, he had to justify each and every item on his credit report when he applied for a position with a public accounting firm.  His credit report showed numerous late payments on 6 credit cards (with total balances of $29,779), a $15,250 auto loan, and $62,000 in student loans.  The company then told him that he could reapply once he had 3 years of excellent credit.  Josh later learned that the company's managing director did not think that a person with over $107,000 in debt would be able to live on $65,000 a year which was the firm's starting salary, without some other source of income.  The firm expected its entry level CPAs to work more than the traditional 40-hour week, especially during the first four months of the calendar year.
****
LaToya Horton, 35, was temping at a management consulting firm when it offered her a full-time job as a clerk.  Then the firm said it needed to check her credit.  Ms. Horton didn't get the job after her credit report showed $28,000 in deferred student loans.  "My credit wasn't perfect, but I never thought my student loans would go against me," said Horton.[i]